Credibility and Expertise You Can Count On!
We are real estate professionals with your highest interest in mind. It is our mission to provide quality service and assist you with all aspects of the home buying or selling process.
Randall D."Randy" Collins, Owner / Broker-in-Charge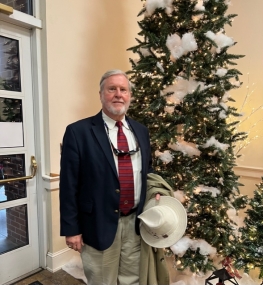 Looking for a new Home, Apartment or Business Property?
You've come to the right site!
Thank you for stopping by! Welcome to our Real Estate Web Site! We are Residential Rental Specialists in the Lancaster, South Carolina area. We have all types of rental property available including 1, 2, 3 BR apartments, houses, mobile homes, miniwarehouses, and a variety of commercial properties. Feel free to contact us anytime! Our staff is here to help you. If you want immediate attention, call us at 803-283-3341 or fill out our contact form and we will get back with you as soon as possible!

The role of a real estate agent is to guide you through the buying, selling, renting or leasing process, taking the time to make sure you understand every step of the transaction. We are absolutely committed to fulfilling your needs with the highest level of professionalism, expertise and service. Our commitment to your satisfaction is the foundation from which a solid business relationship is built.
Collins Realty, Inc.
We realize that people do business with people they trust. We are interested in what is best for you, the client or customer, and are committed to establishing a long-term relationship based on trust. We pride ourselves on being knowledgeable and staying current with changes in the industry that will affect the success of your transaction. You have worked hard to be able to obtain the home of your dreams. I feel the responsibility to make those dreams a reality and pursue the right solution enthusiastically.
Enthusiasm working for you
Helping people make one of their most important decisions is a serious responsibility, but something that we enjoy doing. This enthusiasm and hard work will benefit you and help reduce the stress and anxiety often associated with real estate transactions.
Established Credibility
We have many years of experience and knowledge working in this industry. We can say with confidence that we'll get the job done right.
1751 Old Lynwood Circle
Lancaster, SC 29720
2BD, 1BA,
$1,100
Make a Difference in Your Real Estate Experience with The Right Real Estate Agent. Contact Us Now!
Exceeding Your Expectations
Devotion to Market Our Listings
89% of buyers use the interent to search from homes in today's market. Internet marketing is vital in getting your property exposure and being able to reach out to a larger audience of potential buyers. We have an online marketing plan for all of our listings, along with the traditional marketing. Our online marketing plan for our listings include Single Property Websites, Virtual Tours, Listing Flyers, Craigslist Ads, ActiveRain Blogs, Showing Feedback System, Listing Syndication, Social Networking. Leads generated from the listing's online marketing are captured into a Lead Management System for immediate response to potential buyers.